Eddie Bergman
"Together we can make a difference."
Eddie is a man of entrepreneurial spirit and vision. He is Co-Founder and Board President of Miracle Corners of the World, an NGO devoted to empowering youth in Africa to become positive agents of change; Goodwill Ambassador for the New Partnership for Africa's Development; Co-CEO of E&E Hospitality Group NYC; Adjunct Lecturer,
Stony Brook University; and has received several humanitarian awards for his work including the 2009 Ellis Island Medal of Honor. mcwglobal.org eddiebergman.com
Sister Tesa Fitzgerald, CSJ
"It's about…education…leading people to a better place."
Committed, fearless and outspoken, Sister Tesa Fitzgerald founded Hour Children in 1989 to offer incarcerated women and their children a chance for a fresh start. Nicknamed "The Sister of Second Chances" by The New York Times, her work has earned her the CNN Hero Award (2012); White House Champion of Change (2013); Opus Prize (2014); and Cross Pro-Ecclesia et Pontiface (2015). hourchildren.org
Vaughn L. McKoy, JD, MBA
"To change your life you must change your thinking."
As a young man growing up in Paterson, NJ, Vaughn strove for athletic excellence−encouraged by coaches whose teachings were never solely about the game. Former Rutgers University football standout and Assistant United States Attorney, Vaughn is currently Managing Director and Vice President-Legal at PSEG Long Island. He is passionate about the power of mentoring. Vaughn is the author of Playing Up: One Man's Rise from Public Housing to Public Service through Mentorship. vaughnmckoy.com
Jessica Greer Morris & Ashley Marinaccio
"If a girl can change her own life, she can change the lives of girls everywhere."
Jessica and Ashley teamed up and 'Girl Be Heard' began to empower and give girls a mighty voice. Jessica was named one of Newsweek's 150 Fearless Women who "shake up the world;" received SELF Magazine's Women Doing Good Award; and was writer/star of a NY Times-acclaimed one-woman show. Ashley 's work has received critical acclaim from The New York Times, The New Yorker, Huffington Post, Ms. Magazine, Ebony and more. Both women have produced theatrical work for the UN, TED Women, and the White House. girlbeheard.org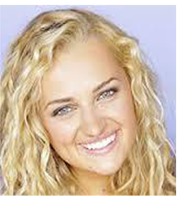 Ali Stroker
"Make your limitations your opportunities"
The compelling GLEE & GLEE PROJECT star made history as the first actress in a wheelchair to appear on a Broadway stage as Anna in Spring Awakening. Ali achieved a Barrymore Award nomination and performed at the Kennedy Center in D.C., NYC's Town Hall and Lincoln Center. This dauntless and spirited woman is also an ardent humanitarian. Ali is a co-chair of Women Who Care which supports United Cerebral Palsy of NYC, and she is a founding member of Be More Heroic, a nation-wide anti-bullying campaign. Ali also holds theatre workshops in South Africa with 'artsINSIDEOUT' for women and children affected by HIV and AIDS. www.alistroker.com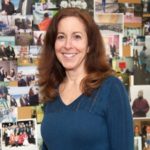 Adrienne Esposito
"Good science, good advocacy and good elected officials give us good policy…"
Co-Founder & Executive Director of CITIZENS CAMPAIGN FOR THE ENVIRONMENT (CCE) a not-for-profit organization that works with legislators, scientists, public health agencies and fellow citizens to protect land and water resources, Adrienne works to build widespread citizen understanding and advocacy for policies and actions designed to manage and protect our natural resources and public health. Adrienne was honored as Environmentalist of the Year in 2011. www.citizenscampaign.org
Consolee Nishimwee
"My wish for all people throughout the world is to help teach love, tolerance in each household as part of their daily duty …so we can all learn to get along in peace and harmony."
A global women's rights activist & author, Consolee is a survivor of the 1994 Rwandan genocide. She is a committed speaker on the genocide, an advocate for other genocide survivors, and a defender of global women's rights. Consolee is the author Tested to the Limit, her personal story of remembrance and reconciliation to prevent future atrocities.
Bill and Adrian Nelson
"Instead of blaming somebody, we looked for opportunities to make a difference."
Bill and Adrian became founders of the ALEX WILLIAM NELSON FOUNDATION and advocates for KIDS and CARS, after their 16 month old son died when he was backed over in their driveway. Their mission is to raise awareness of the dangers vehicles can pose to young children. Their foundation serves to educate people about the dangers vehicles can pose to young children, especially in the blind zone behind cars. They were actively involved with child advocacy groups such as Kids and Cars that helped get legislation passed to address these dangers nationally.
Victoria Pannell
"People think it's an 'over there' issue, and it's not."
Actress, Activist & President of NYC NATIONAL ACTION NETWORK YOUTH MOVE, Victoria become nationally known at age 14 for her work in fighting child sex trafficking. Her public service ad on child trafficking, which received a Pollie Award, was successfully used in a petition hosted by Victoria and Fairgirls.org to put pressure on Village Voice Media to shut down its lucrative online sexual advertising page, backpage.com. Victoria's outspokenness against derogatory lyrics in music caught the attention of The Mamie Till Mobley Memorial Foundation. After a 24 hour media blitz to Mountain Dew and PepsiCo to take down racial stereotyping ads, the ads were removed.
Roberta Richin
"Our vision is an interdependent community."
Roberta founded and served as Executive Director of COUNCIL FOR PREJUDICE REDUCTION (CPR).
CPR is a public-private partnership and professional development network that advances equity and reduces prejudice in collaboration with public schools. CPR is the premiere resource for professional development, hate crimes-related education, crisis intervention and school-based support in our region.
Karen Robinson
"Partnerships are the cornerstone of everything we do and need to do to advance human rights and social justice everywhere."
As Human Rights Manager, Robert F. Kennedy Center for Justice and Human Rights, Karen serves as chief adviser for all human rights education related to the RFK Speak Truth to Power program. Karen has conducted numerous trainings and professional development sessions at educational conferences, within school districts and at educational meetings worldwide. For more information: rfkhumanrights.org/people/karen-robinson
Neeta Shah, MD, FACP
"We need to empower women."
Dr. Shah served as Vice President for Community Services for The Katz Institute for Women's Health at North Shore/LIJ. She provided relevant health information, services and research opportunities and ensured the health system offered a range of community programs to meet women's healthcare needs across their life span. Dr. Shah believes in empowering individuals by educating them through community outreach.
Charlotte Sky and Dylan Skolnick
"We have a long history of using the power of film to do social good."
Charlotte and Dylan co-founded the CINEMA ARTS CENTRE, Long Island's premiere, non-profit, year-round, independent and international film showcase. The CAC contributes meaningfully to the quality of life in their community, has a positive impact on the local economy, and provides a venue for fellowship and the exchange of ideas. For more information: www.cinemaartscentre.org/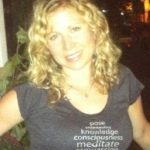 Carin Winter
"Breathing in and breathing out, remembering who you truly are."
Carin founded and operates MISSION BE, an organization designed to create positive, lasting cultural changes through the practice of mindfulness, which supports academic growth, nonviolence, and the cultivation of compassion. They envision communities where people practice empathy, benevolence, and tolerance towards each other while appreciating the diversity inherent in our communities. For more information: www.missionbe.org/
Lauren Wolfe
"You have to figure out a way to make people care about what you think is important in the world."
As Director of WOMEN UNDER SIEGE, a project of the WOMEN'S MEDIA CENTER,
Lauren investigates how rape and other forms of sexualized violence were used as tools in genocide and conflict throughout the 20th century and into the 21st. Women Under Siege is exploring the linkage to heighten public consciousness of causes and preventions. Lauren Wolfe is an award winning journalist. For more information: www.womenundersiegeproject.org