WBLL OFFICERS
Liz Gannon-Graydon – Co-Founder
Liz Gannon-Graydon, along with her husband Rob, is the co-founder of What BETTER Looks Like, an organization that taps into the creative potential of people to help solve problems in their local communities. Liz taught middle school Social Studies for 16 years. It was during her years as a teacher that she gained the inspiration and the tools for the What Better Looks Like campaign. She spent 5 years working with Hour Children, a New York organization that works to support incarcerated women and their families. As part of her work there, she started a program for the teenage children of incarcerated mothers. She has facilitated nonviolence programs at C.W. Post, Pace University, Nassau Community College, SUNY Farmingdale, and through the United Nations Church Center. Liz is the mother of two young sons, and is committed to the creation of beloved community.
"For me, taking the time to notice the people around you, and treating them with kindness is what BETTER looks like."
Marie Goretti Ukeye
Marie Goretti Ukeye, born and raised in Rwanda, now lives in New York with her husband and twin daughters. She works for Zurich Financial Services.
In 1994, as people all over the world glared at images of the genocide in Rwanda, Marie prayed for her life while she lost siblings, other family members, neighbors and friends. A few years later, Marie's family experienced another tragedy: the HIV/AIDS pandemic that claimed some of her other siblings as well. Accepting a new reality-a world where children lost their parents, joy and innocence-Marie discovered how fragile and precious life is. Searching for answers to the tragedies in a tear-filled, orphaned girl's eyes, Marie acknowledged that she can never replace yesterday with tomorrow or replace the child's parents, but that she can share her love and use whatever resources she can to help restore hope in the lives of many orphaned children. She vowed to be a hand that wipes away their tears.
"To help extend to orphaned children what is offered to me in the USA—the guarantee of life, liberty and the pursuit of happiness, to find joy in children's laughter and to help them live in a more peaceful world,–that's what BETTER looks like for me."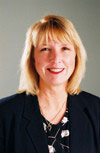 Chris Clarke
Chris Clarke enjoys inspiring others to explore the way they see things and choose to perceive in a more active and positive way. She has a broad base of leadership and training experience in the educational and health care fields, and an expertise in development of program models. Her career has focused on improving the lives of children with disabilities and their families through work as a teacher, school administrator, college professor and foster parent. She has volunteered on behalf of children with special needs and families in crisis, both locally and in developing countries, and supports non-partisan citizen action organizations that promote peace. She has developed and managed several statewide quality assurance initiatives of the NY State Department of Health, including Early Intervention for very young children with disabilities and their families, School-based Health Clinics and School-based Health Dental Clinics, and Family Planning Clinics.
"Connecting with spirit, and inspiring others to remember truth and joy, is what BETTER looks like to me."
Robin Deluca-Acconi, PhD, LCSW
Robin is a licensed clinical social worker, certified school social worker who is passionate about social justice issues. She has held positions as program directors in local youth agencies and was a school social worker from 1999-2019. In 2019 she became the Assistant Dean of Student Services and Clinical Assistant Professor at Stony Brook University School of Social Welfare.
Robin is dedicated to working for social change and is involved with several organizations that promote peace and human rights. Her doctorate focused on issues of corporate social responsibility and children's human and labor rights. She has published her research in several human rights journals. She is devoted to advocating for women's issues and lobbying for change in economic and political systems and has done extensive volunteer work. Robin began her own program that educated groups of women locally about issues involving women nationally and internationally and raised money for these organizations. She is married and the mother of two dogs.
"For me, what BETTER looks like is a world in which we all are aware of our inter-connectiveness—a world in which we all become aware about how the choices we make impact one another, the environment and all living things . We need to use this awareness to make improved decisions."
Eileen Ilardo
Eileen has been a health-care professional, specifically as a Dental Hygienist, for about twenty years. She has Life Coach training and is a graduate of the PEER (Primary Emotional Energy Recovery) Supervision training. Eileen has years of commitment to women's issues and has participated as a co-facilitator of women's groups and retreats. She is a dedicated, motivated peace activist and is passionate about environmental issues and volunteering. She has volunteered with New Yorkers for a Department of Peace, Remote Area Medical, and Habitat for Humanity for the Gulf Coast Recovery in Louisiana and Mississippi, as well as food rescue with City Harvest in New York City. She also has commitments of sponsorship to Women for Women International and Kiva.org. Eileen is committed to empowering others through "What Better Looks Like" which brings people together to share their strengths and grow as a community. She is the mother of two grown children, Kelly and Eric, and her crazy cat, Sweetie-pie.
"What BETTER Looks Like to me is helping each other by sharing our abundant gifts."
Norma Loeb
Norma's passion is in healing the disconnectedness among people. An avid activist for peace, women and the elderly, her key focus is connecting with others to discover what is most important to them as individuals and honoring them as such. An essential part of her community-based work, both locally and globally, is meeting in circles as equals to achieve vital connection and inspiration. Seeking to aid the elderly in alleviating loneliness, fear and confusion is also one of her commitments.
Affected and inspired by the caregiving to her Mom, Norma is determined to help as many people as possible. She is proud to be the founder of the Lewy Body Dementia Resource Center of New York and facilitates the only two support groups for the disease in New York. Norma was executive assistant to the chief financial officer of The New York Times Company where she worked for over 20 years. She also served as chairperson of the work/life committee of The New York Times Company's women's affinity group.
"What BETTER looks like to me is feeling the joy of a loving voice, hand, hug, or song. Most importantly, it's about having time available when someone is in need."
---
WBLL BOARD OF DIRECTORS
Kathleen Casserly
Kathleen Casserly is an ordained Interfaith minister and counselor. Her emphasis is on the body-mind-spirit connection, and she facilitates individuals and groups in emotional release and inner child work. She has led women's spiritual retreats, corporate team-building retreats, and women's circles in the Five Boroughs, Long Island and Connecticut. She is an intuitive, spontaneous, creative and sensitive healer with a deep commitment to working with women.
"What BETTER looks like to me is balance: physical, mental, emotional and spiritual—in myself, in relationships, in my family, in communities, and globally, including a healthy relationship with Mother Earth."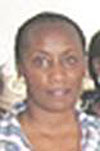 Liliane Gashumba
Liliane Gashumba is Deputy Executive Secretary responsible for Administration and Finance at Communauté Economique des Pays des Grands Lacs (CEPGL) – a regional organization between Burundi, Democratic Republic of Congo and Rwanda. She holds a Bachelor's Degree in Management from the National University of Rwanda and a Master of Business Administration in Project Management from Maastricht School of Management in collaboration with Rwanda School of Finance and Banking.
Outside of her professional life, Ms. Gashumba, a survivor of the 1994 Rwandan genocide, works with various organizations speaking out for women, victims and survivors of genocide as well as for prevention of HIV in Rwanda. Ms. Gashumba resides in Rwanda with her husband and three daughters.
Michele Gervat
Michele Gervat has been Regional Director of Special Events at the American Heart Association in Plainview, New York since 2001. She is responsible for fundraising and has continually generated new partnerships with individuals and corporations in the New York City/Long Island region. Michele promotes wellness to help improve the health of Long Island communities adhering to the 20/20 Goal of the American Heart Association: improving the cardiovascular health of all Americans by 20% and reducing death and disability from cardiovascular diseases and stroke. She oversees the Long Island Heart Ball and the AHA Golf Classic, a Joel Hamroff Memorial Tribute. Prior to her career at AHA, Michele was a paraprofessional at Western Suffolk Boces for ten years and worked with emotionally challenged students ranging from third grade through high school. She is a member of the Huntington Chamber of Commerce and the Melville Chamber of Commerce.

David Goldberg
David Goldberg has held senior marketing and advertising positions at public companies including Foot Locker and Taubman Centers. Currently, he serves as a partner at G. Pirozzi Consulting – a "nouveau mom & pop" consultancy concentrating on sports, entertainment, not-for-profits, brand building, and legal marketing. In addition to traditional advertising functions, he developed and oversaw experiential marketing programs with a blue chip list of media and corporate partners including American Express, Nike, ABC/ESPN, Disney, Pepsi, Lexus, CBS, Eurosport, Sharp, Adidas, NBC and Warner Brothers. David's teams have earned numerous and diverse recognition. A graduate of LIU-C.W. Post, he lives on Long Island with his wife and two daughters.
Joseph Ledwidge
Joseph is an attorney with his own private practice in Jamaica Estates, New York. He studied business and finance and earned his LL.B. in London, UK. He is a member of the Queens County Bar Association and the New York State Bar Association. Joseph wrote and lectured on "Everything You Ever Wanted to Know About Litigating a Case in Probate Court," hosted by the New York City Bar Association. Outside of his law practice, Mr. Ledwidge is active in the local community and previously served on the Board of Forestdale, Inc., a child welfare agency based in Queens.
Tom Leonard
Tom Leonard is a recently retired Vice President and tax professional from Esselte Corporation, a multinational office supply manufacturer with sales in excess of $1 billion. He worked at Esselte for 25 years and was responsible for all U.S. tax filings, compliance and audits. Tom presently has his own small tax practice with 2 corporate and 15 individual clients. He is married and has three daughters.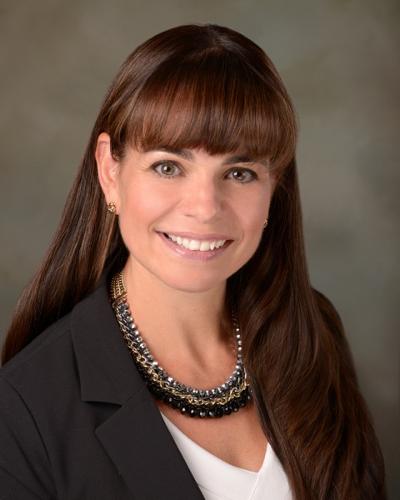 Jennifer Peterson
Jennifer Petersen, is a native New Englander, born and raised on Massachusetts' south shore, who now lives on Long Island. After many years in the brand, advertising, and marketing field, Jennifer chose to stay home to raise her now teenage son. Over the past decade Jennifer has been immersed in the educational and social support systems for the autism community. Her nurturing nature lead her to work in a local elementary school, where she realized her passion for, and the power of, supporting young people. She has recently been admitted into the MA Mental Health Counseling program at Hofstra University, with future goals of supporting the teen and young adult community. It is with great enthusiasm that Jenn joins the What Better Looks Like Board of Directors. "It is easier to build strong children than to repair broken men." – Frederick Douglass